Rental Cars in Salisbury Wiltshire
Salisbury Car Hire
use this website to quickly secure your
Rental Car
with no hidden extras in and around Wiltshire, in just 3 easy steps.
Many people arrive in Salisbury by train from Waterloo Station London. If so type in " Salisbury Train Station " or the exact address, hotel name or postcode, together with dates & times, press
SEARCH
and all available cars at that or a nearby location will be displayed.
To filter the nearest supplier from your desired location you can change the filter at the top right hand side on the results page. It is set to "SORT BY PRICE", you can change it to "SORT BY DISTANCE". Select the car you desire, add
EXTRAS
and pay easy with your Debit* or Credit Card.
Our partner locations for Salisbury Station is a short walk away ( less than 5 mins) across the car-park.
A
CREDIT CARD
is required when you pick up your rental car to hold the security deposit.
POPULAR LOCATIONS to visit
Stonehenge, Salisbury Cathedral, Romsey, Old Sarum, Bath, and Shaftesbury. Remember you can pickup in Salisbury and return the car to London Airports, or visa versus.
*Debit cards are accepted by some suppliers. Please click on IMPORTANT INFORMATION link next to each car photo to view if Debit cards are accepted. For example Hertz do!
Bookings made recently
Nissan Qashqai or similar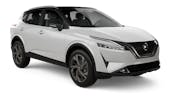 ✔
Air conditioning
✔
Manual Transmission
8 days in February,
Salisbury Railway Stn, United Kingdom
Ford Focus or similar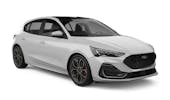 ✔
Air conditioning
✔
Manual Transmission
✔
Bluetooth
✔
Demister
11 days in January,
Exeter - Airport, United Kingdom
Ford Fiesta or similar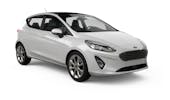 ✔
Air conditioning
✔
Manual Transmission
4 days in September,
Salisbury, United Kingdom
Copyright 2023 carhire.lu. All rights reserved